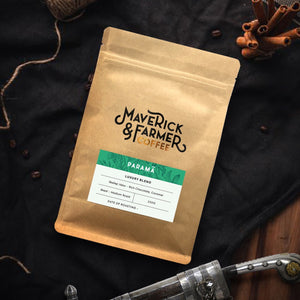 Parama
Rs. 420.00

Rs. 420.00
Tax included.
---
---
Parama is a versatile coffee (a blend of arabica -92%, and robusta - 8%) with peaberry beans of both variants. The small amount of Robusta makes this a perfectly balanced coffee and also makes it perfect for espresso brewing. Parama is great with milk, but is also nice as a black coffee that's slightly on the deeper side. Parama is a medium roast coffee.
Parama has notes of chocolate and caramel. Parama is the house blend that's served in our cafes in Bangalore and Delhi. 
Bean: Arabica, Robusta, Peaberry of both.
Process: Multiple processes - Washed, natural, honey, smoked.
Roast Profile: Medium to Medium-dark
Tasting notes: Chocolate, Caramel
---
We Also Recommend